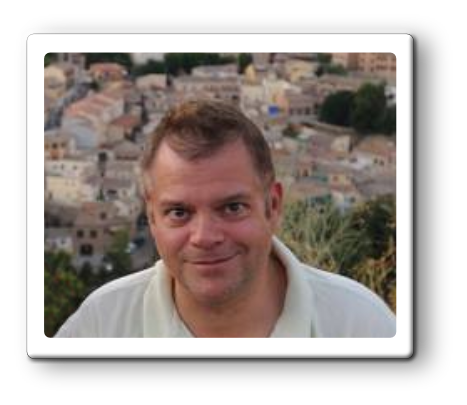 Richard Childress
countertenor
Like many singers, I got my start as a boy treble and subsequent teenage baritone in the local church choir in Crystal Lake, Illinois. Fast forward a couple of years and I found myself studying music composition and singing in choirs at St Olaf College in Minnesota, an institution with a venerable and excellent choral tradition. Some wonderful teachers at St Olaf exposed me to the huge world of choral music:  the early music of Josquin, Palestrina, Byrd, Purcell and J.S. Bach, as well as modern music by Britten, Finzi, Penderecki, Ligeti and a whole host of others. At the same time I was in the music library for hours at a time, devouring LP's by British groups like the King's Singers, the Early Music Consort of London and King's College Choir, Cambridge, where I heard the sound of the countertenor voice for the first time. I knew I could do that. I also knew I wanted to make a living in choral music.
After eight years of living in Chicago, singing in professional choirs and founding my own choral group which still operates today under the name "Bella Voce", I felt restless and was lucky to be invited to sing for a year in an English cathedral choir. I jumped at the chance to be involved in that rigorous tradition where choirs perform different music every day with minimal rehearsal to the highest artistic standard. Who knew I would end up settling in Britain, where I have now sung some 5,500 services of daily Choral Evensong with Winchester Cathedral Choir (16 boys and 12 men), as well as performing, recording, broadcasting, touring and guest-conducting all sorts of music with many other ensembles. Working with conductors like Andrew Parrott, David Hill, David Skinner, Andrew Lumsden and Jeremy Summerly has been a real education and made a lasting impression.  Having traveled all over Europe and the wider world with choral music engagements, I feel blessed that I have recently been asked to conduct and teach young singers back home in my native Midwest.  Partly in response to this, in 2016 I decided to bring together the very best singers I could find, to form a new American ensemble. His Majesty's Men is the result. As we sat down around a table for our first rehearsal on August 11, 2016 and sang our first notes (most of us not having sung together before that day!), I immediately knew we had something very special.
Being born on a US Air Force base, it is probably natural that I have had a passion for aviation since I was a little kid. Another great love is film and I have long had an interest in writing and directing (any collaborators out there?). Possibly above all, I have a huge love of everything Spanish, which has been nurtured by many trips to Spain and from knowing intimately the great treasures of Spanish sacred choral music.